Meet 68 adoptable dogs and cats looking for love in the Tulsa area | Pets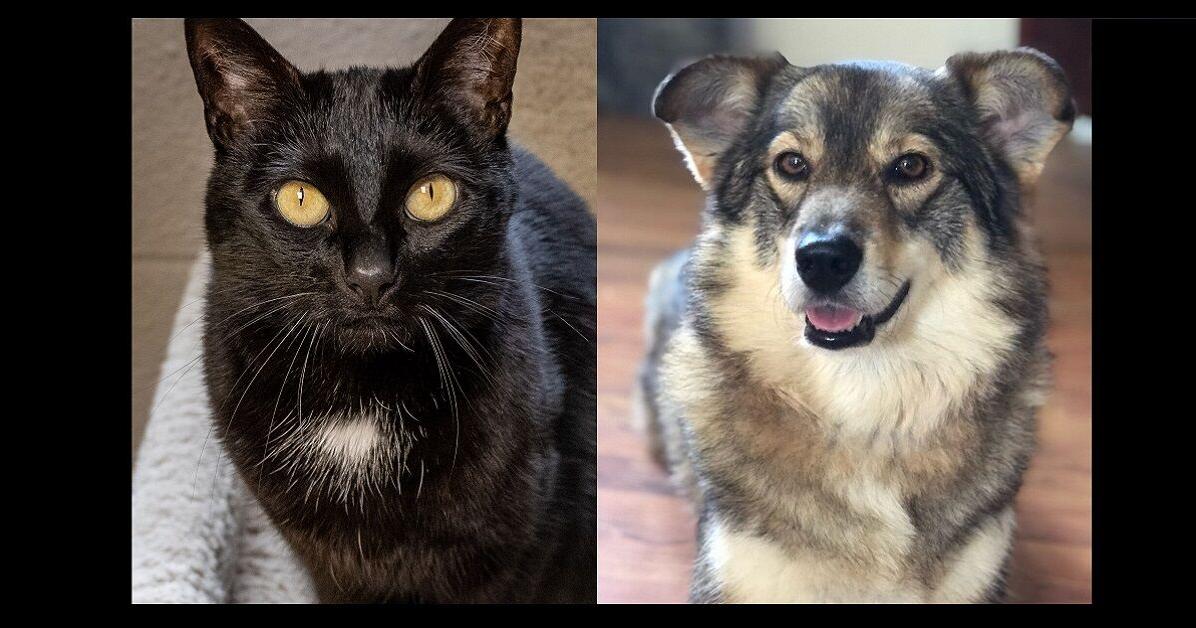 Diego and Dora were found wandering together, and we don't know if they were raised together (they're not very old), but they bond and seem to need each other!
The beautiful Dora is about a year old. Even being alone with her friend Diego, she has such a sweet, happy and easy-going manner. That doesn't mean she doesn't like to play because she does and always shows off that pup! Diego has such a loving spirit and really enjoys being around people. He's a pretty cool guy most of the time, but being only about 9 months old (he's a big guy) he's still pretty excited about everything. Both get along well with other dogs, always wagging their tails in welcome, and rarely barking. They both know how to wait to go outside and are very gentle when taking treats and food.
This is from their trainer/foster: "DIEGO needs DORA more than she needs him. they had spent days apart. DIEGO, however, can't function without his sister. They are so dependent on each other, it's sad to see them always looking for each other when I pull them one by one to work with them. Their lives haven't been very cohesive, so the bond between them is even stronger. Having each other is something they could always rely on. I feel like that separating them would be detrimental to their psyches and would forever change who they are. There must be someone out there with 3 or 4 kids who needs a few playful puppies…"
We offer a foster program for adopting and work with our trainers if you think you have a home that would benefit from having a great "two for one" new family member! To visit carerescueok.org for our application for adoption.
Diego and Dora are fully vaccinated, microchipped and Diego is neutered and Dora is sterilized. Diego and Dora are available for adoption through Compassionate Animal Rescue Efforts.
For more information, visit the Compassionate Animal Rescue Efforts website at carerescueok.org.
Photo courtesy of CARE